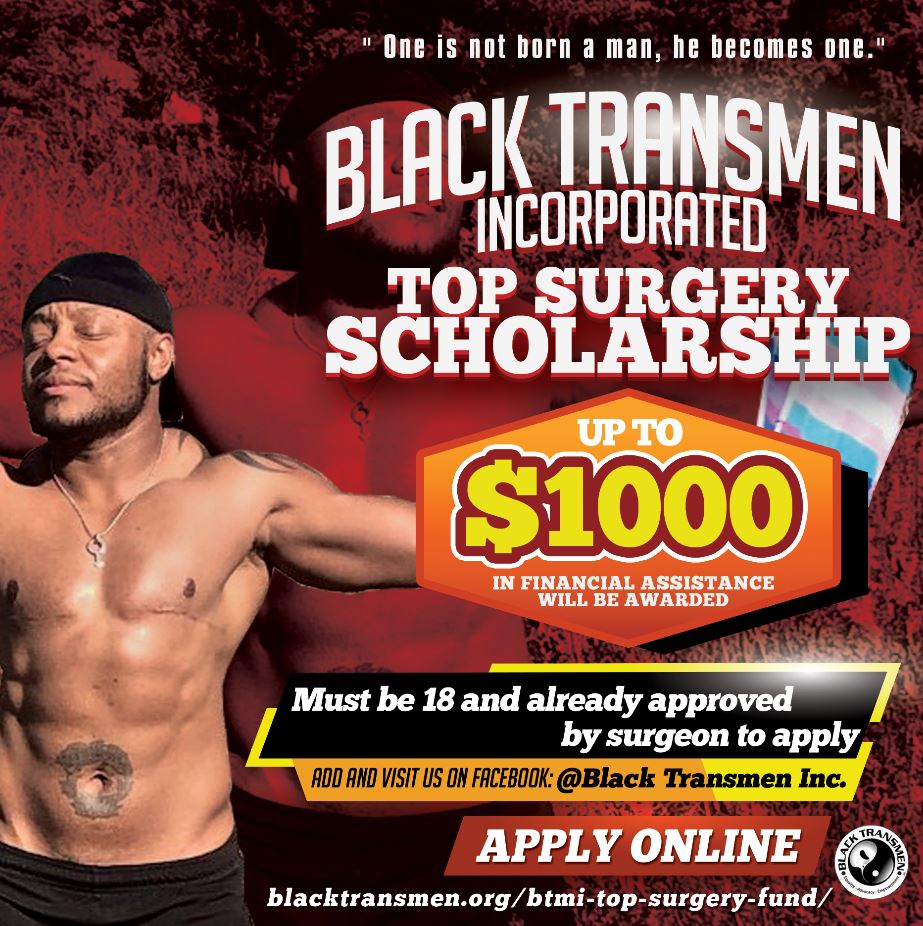 Gender Affirming Surgery Financial Aid
As a part of our mission to improve the health and well-being of the people in the communities we serve, BTMI is offering a grant of up to $1000 to assist with the  financial obligation for undergoing elective gender affirming top surgery for Black and African American trans men.  Please note that grants are only available to U.S. residents.
Below, you will find information about the Black Transmen, Inc. Gender Affirming Surgery Financial Assistance Application. Completion of this application will enable us to review your request for consideration of financial assistance for your gender affirming surgery ONLY. 
To be considered for this grant, please complete each item on the application in its entirety, including all required documents. Before completing the application, we recommend that you review the following list of required documents, and have them ready to upload.
Pay stubs and/or other proof of income for household
Letter from your doctor acknowledging your surgery date, out of pocket expense and how to submit payment. (Sample Letter)
Please allow up to (6) weeks to have your application processed.
We greatly respect your privacy.  All information included in your application will be treated as confidential information with the exception of our verification process. All of your information will be restricted as internal information and only accessible to staff on a need to know basis. 
Need Help? If you have difficulty completing this application or there is an area that is unclear, please call us at (855) 454-9310, chat or schedule an appointment during business hours for help.