Akanni Mentoring
Support Services
Transitioning into your manhood can be both a beautiful and challenging journey and we want to support you every step of the way.  EmpowerHIM provides Akanni, a structured comprehensive mentoring program crafted by transmen for transmen of all ages and stages of the transition, targeted to define and achieve your personal and professional goals.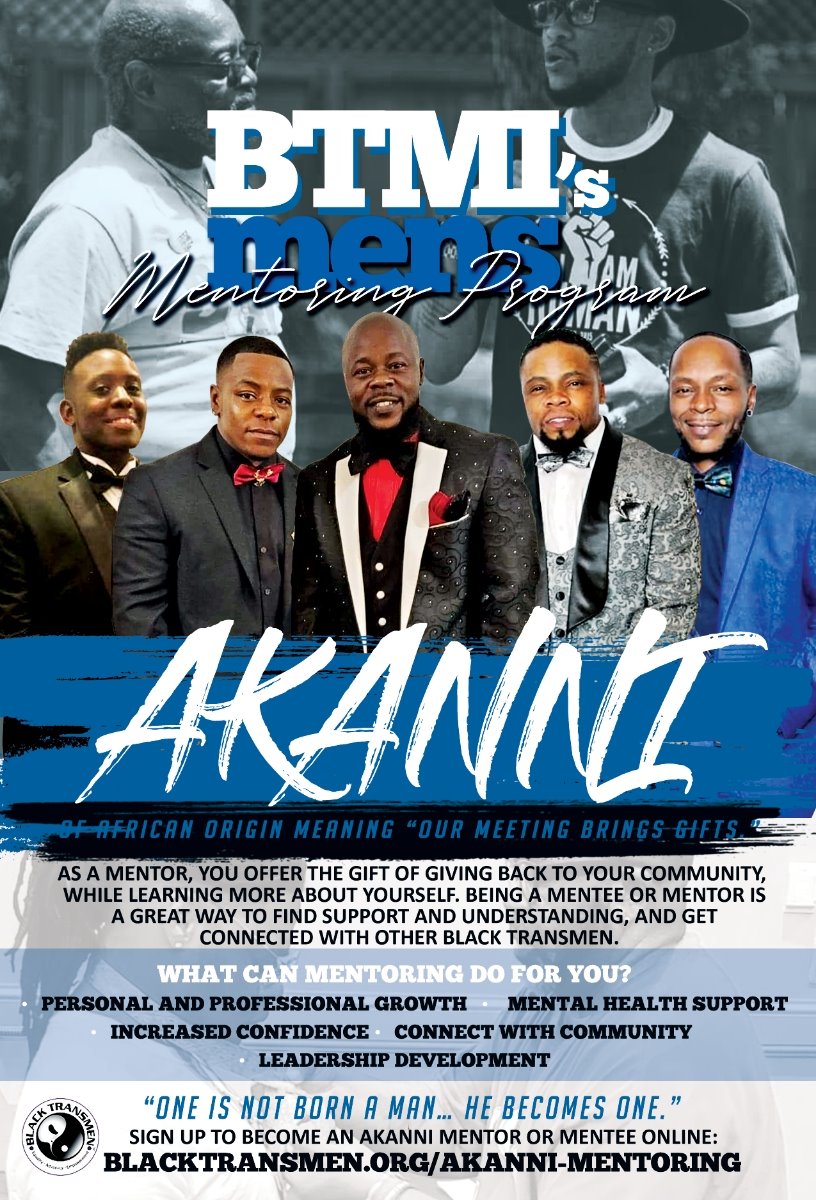 African meaning of 'Akanni' is 'our meetings brings gifts.'We know how important support and brotherly connections are to our community and so The Akanni Mentoring Program promotes holistic wellness and is targeted to define and achieve your personal and professional goals.
Through our advocacy-based coaching and trainings, our social networks and our ongoing men's groups we engage one another at a deep emotional level that will help you move forward in meaningful ways in your life.
We give our brothers relentless support, and opportunity for community as well as the feeling of self value and belonging.
Akanni Men's Mentoring Support
Dedicated one on one mentoring relationships.

Monthly 90 Minute LIVE Video Group mentoring sessions. 14 Men per group max. 

3 Month Mentoring Goal Planning 

Connection to Resources

Private Facebook Group

Annual Men's Retreat
Certificates & Graduation
A certificate of completion is earned with the fulfillment of each mentoring module.  
Upon completion of the term, all men become candidates for graduation of the Akanni Mentoring program. 
An official graduation ceremony will be held at the 2021 National Black Trans Advocacy Conference  – EmpowerHIM Men's Summit in Dallas, Texas to honor all Akanni participants.
How to Apply?
You Can Be Next! To enroll in the EmpowerHIM men's mentoring program, please complete this form: Akanni Mentoring Enrollment Form
We Are Here To Help!
If you have questions or need further assistance, please reach out to Maddox Jackson about the Akanni Mentoring program at 855.454.9310 ext 21 10AM-2PM CST Tuesday – Thursday.