People have joined the campaign.
Register, Donate or Volunteer & make a difference!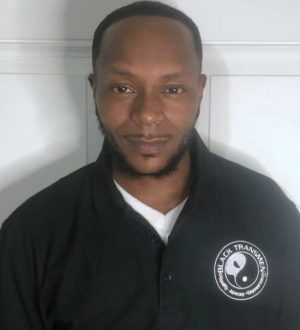 Sybastian Smith
Black Transmen Inc Board Member
Sybastian Smith is a 39-year-old LGBTQ+ community advocate, activist, Certified Health Educator and Medical Assistant of fifteen years.  Mr. Smith has an Academic Associates degree in Medical Office Management: Administrative and Assisting as well as an Associates of Science degree while currently pursuing his Bachelor of Science in Public Health degree. His goal is to specialize in transgender patients' affirmative healthcare and addressing public health factors that affect the lives of the Black transgender and non-binary community. 
Sybastian was born and raised in Jackson, MS.  He has now resided in Atlanta, GA for over ten years.  Upon his arrival to Atlanta, Sybastian worked as a Health Educator and Medical Suite supervisor in cis-women's health for the Feminist Health Center (FWHC).  Sybastian's willingness to help, hard work, steadfast advocacy for marginalized communities and his advocacy for transgender inclusion lead to his promotion to the Trans Health Initiative (THI) Coordinator at FWHC.  THI helped all that identify under the transgender umbrella receive the sensitive, safe and vital health care services they need.  THI served thousands of transgender and non-binary identifying clients during his 7-year tenure.  Sybastian continues to play a vital role in transgender healthcare advocacy by providing resources, referrals and linkage to care.  
Sybastian is a member of the national organization Black Trans Men Inc. (BTMI) and a board member of Black Trans Advocacy Coalition (BTAC).  He occupies leadership roles during the annual Black Transgender Advocacy Conference held in Dallas, TX and is regularly a part of yearly advocacy projects.  Sybastian participates in panel discussions, ambassadorship in local grassroots organizations, interviews and gives culture competency trainings at schools and businesses nationwide on transgender issues and topics.
Sybastian is a man of many titles and accolades professionally, socially and academically. Sybastian has been crowned Mr. Black Trans International 2018, awarded BTMI Man of the Year for 2019 and is a 2020 HRC ACTIVATE program fellow amongst those esteemed achievements and accolades.  Sybastian feels as a transgender man himself, he was born to help underserved communities and people who look like him.  Initially through THI and now with the help of BTMI, BTAC and several other organizations, he can help make a difference in one of the most underserved communities, the transgender community.  Mr. Smith believes that open dialogue and education are the keys to erasing ignorance.  The need to educate people about transgender lives and experiences is why he works so diligently to advocate for LGBTQ+ competent healthcare, equal social and economic rights. 
 Sybastian models his life, work, and advocacy after this famous quote, "If you don't stand for something, you will fall for anything." ~Malcolm X
Contact
Phone

8552558636

Email

ssmith@blacktransmen.org
Meet Our National
Black Transmen Inc

Board Members
Why Join With Us?
Black Transmen Inc National Board & Committee Leaders are focused on governance, financial stability, administration and mission strategy organizational health.
National Board or Committee Leadership opportunities are filled by election or appointment. Black Transmen Inc members of any age, who have served a minimum of 300+ BTMI volunteer hours, $750+ fundraising ability, and available 25+hrs per month for the duration of the program are eligible and encouraged to apply.
Applications are accepted annually in Oct.