Brother 2 Brother Binder Grant Program
Supporting Your Safe & Healthy Transition
Black Transmen Inc, working with our community partners, will award Free New & Gently Used binders for transmen of color in low-income communities through the Brother 2 Brother Binder Grant program.  [If you are not a Trans person of color, please contact us, and we will tell you about other possible sources of binders.]
Our program is designed to support your safe and healthy transition, providing binders to those who are in need, and simply cannot afford to purchase a binder on their own.  All transmen of color who are focused on advancing black trans equality are urged to apply!  Let us know if you have binder(s) to donate!**
To qualify for a binder, you must:
be 18 years of age or older
be either unemployed, or demonstrate financial hardship
be an active part of the Black Transmen community (engaging on social media, or become a part of BTMI in some way)
attend at least 3 Akanni sessions before a binder is provided to you
How to Apply?
To request a binder, please complete this form: Binder Grant Application  In order to help as many people as possible, we offer only one binder, per person, in a 12-month cycle. See the FAQ section for sizing guidance.
FAQs
Please see the FAQ section for more information about our grant programs.
Help us to Serve More Transmen and boys
Individual Donation: We invite transmen and our allies to support the binder program.  You may support our cause by donating online here.
Community Partnership:   We invite your organization/group participation in supporting the binder program by helping to spread the word about the program, monetary support &/or supply donation. Contact us to partner up!  Sponsorship donations $500+ are recognized with logo web placement.
Mail Supply Donation:  Please mail new or gently used binders to our chapter in Virginia at:  Black Transmen Inc PO Box  8004  Charlottesville, VA  22906. 
Drop-Off Supply Donation:  If you live in the Dallas, Texas metro area you may contact us to arrange a drop off donation at our office: Black Transmen Inc 1925 E Belt Line Rd Carrollton TX, 75006
Amazon Smile Donation:  You may also donate a new binder from our Brother 2 Brother Binder Grant charity wish list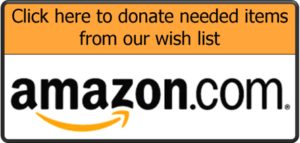 We Are Here To Help!
If you have questions or need further assistance, please reach out to Charley Burton about the Brother 2 Brother Binder Grant program at 855.454.9310 ext 20 10AM-2PM CST Tuesday – Thursday.
With appreciation to our community partners: